"WHAT IS IT THAT I NEED TO DO?"
"WAS THIS JUST A WASTE OF TIME?"
"HOW DO I MAKE A CAREER CHANGE WITHOUT HAVING THAT BACKGROUND EXPERIENCE?"
There are so many questions that plague people that have decided to take the bull by the horns and make a career change for themselves.
The ups and downs that they encounter before they make the official jump to a new job position, organization, industry, or business venture are sometimes glossed over once they find success.
But, people that find that success as they transition to a new stage in their career know all too well the hard work, the endless days and nights they were kept awake at night, and the energy it took to put in the work to get where they are today.
One of those people is Cesar Ponce de Leon.
We had the pleasure of working with him as he took on the challenge to move from his previous job in legal affairs to a role at an organization that spoke more to his heart and true life calling.
Cesar ran into a few stumbling blocks along the way, but with the right tools and resources he was able to find success in his career transition.
His story of hard work and non-stop effort is one to take note of, so we've put together an outline of his biggest challenges and the process that he followed to guide him through to reach his career goals.
Check it out!
CAREER CHANGE CHALLENGES
The biggest challenges that Cesar faced when he realized that he wanted to leave his job were:
1. Jumping from the legal sector as a paralegal to work at a non-profit organization in a role that helps people change their lives — a completely different focus in an entirely different industry, but nonetheless his ultimate career goal
2. Figuring out where to start his job search to find that new role
Even with those specific challenges in mind, Cesar was ready to get moving on his career change and did what most people getting back into the career search game do:
HE SEARCHED FOR JOB DESCRIPTIONS THAT SOUNDED CLOSE ENOUGH TO WHAT HE WAS AIMING FOR ON INDEED,
AND HE APPLIED, APPLIED, AND APPLIED.
BUT, just like the majority of everyone else getting back into the career search game, he didn't hear back from a single place he applied to.
Nada. Zero. Zilch.
ANOTHER OBSTACLE —
JUST WHEN HE GAINED A LITTLE TRACTION BY TAKING THE INITIATIVE TO JUMP RIGHT INTO HIS NEW CAREER SEARCH…
Cesar soon came to the realization that maybe he underestimated the whole new career transition process.
He was faced with the fact that his career journey wasn't going to be as easy as he had thought.
Not only did he have no background experience in non-profit work, but nobody was returning his inquiries for the positions he had applied for.
Cesar began to hit some of those internal road blocks and mental barriers that naturally come along with the career change journey — don't worry, that is normal.
Cesar was beginning to feel feelings of fear, detachment, anxiety, and stress about the fact that he had no experience in the field he was hoping to move into. He found himself stuck and unsure of what to do next.
REGAIN FOCUS AND PERSPECTIVE
He took a step back from being paralyzed by these new challenges and decided to become more proactive about his career search and went right back to the drawing board.
And, just like all High Performers, he refused to settle and realized that he couldn't make this change on his own and began research on career coaching programs and stumbled on an episode of the Happen to Your Career podcast.
He decided to reach out to HTYC to help him reevaluate his career transition.
IF YOU'RE GOING THROUGH SOMETHING YOU HAVE TO SHARE YOUR STRUGGLES. YOU HAVE TO REACH OUT. DON'T KEEP THEM IN. IF YOU KEEP THEM IN MOST LIKELY YOU'RE NOT GOING TO TAKE ACTION. YOU'RE NOT GOING TO BE PROACTIVE AND THAT'S JUST GOING TO DELAY YOUR PROCESS.

CESAR PONCE DE LEON
Cesar enrolled in Career Change Bootcamp and found that the program offered him the framework that he wasn't able to develop on his own. He found the program helped him:
Overcome his fears by providing strategies to get over those "hiccups that he was going through"
Follow a step-by-step process that gave him the confidence to reach his end career goals
Target the specific jobs and organizations that fit his ideal career
Create a script to reach out to the right people at the right organizations
Supported him along the way whenever he lost motivation
HTYC gave Cesar a structured outline to follow that ultimately gave him the results he was hoping for.
Below, is a case study of the step-by-step process Cesar followed in order to make this career transition a success.
OVERCOMING FEAR
The biggest obstacle that Cesar had to get over before he could really move forward with his career change were the barriers that he created in his own head.
Cesar had him ask himself:
Will you do whatever it takes to get out of there?
Working with HTYC made him realize his own fears, get to the root of the cause, and accept those feelings as he worked through those fears and forced himself to take action.
Cesar began looking at his career change in a new light. He discovered that:
IF YOU WANT SOMETHING, YOU HAVE TO BE WILLING TO ACCEPT WHATEVER CHALLENGES COME.
Once you accept those challenges you have to be willing to fight for them.
With a different outlook on his career transition, Cesar went to work and learned to "do things with fear" to get the results he wanted.
I HAD TO COME TO THE REALIZATION OF SAYING, 'OKAY, OBJECTIVELY SPEAKING, I NEED TO START TAKING ACTION.

CESAR PONCE DE LEON
IDENTIFY STRENGTHS
Knowing your strengths helps you focus the lens of the skills and talents that you can offer an organization to benefit their end goal.
Cesar put in the work with the exercises offered in the CCB program and used recommended resources like the StrengthsFinder test to assess exactly what he could offer organizations as he continued his career search.
EVALUATE VALUES
Figuring out what you want, need, and value in your career (and life) will help you continue to hone in on not only what new position will fit the your new list of "must haves," but finding those values will also get you more familiar with the type of organization you should be looking for to match your wants, needs, and values.
Cesar put a lot of thought into his values and what type of ideal job position would fit his (and his family's) lives.
What he did to start was make a list. He wrote down his past job experiences and began thinking about what he liked about them and what he didn't like. He went on to further evaluate (based on the information that he got from looking into his past) and created a list of what he did want and all of the absolutes that his new role and organization would have to include and why.
CREATE IDEAL CAREER PROFILE
With Cesar's new lists of strengths and values in hand, he was able to move on the the next step — creating his Ideal Career Profile (ICP).
This is where he took his list of values and prioritized which of his values were most important.
With this newly filtered information, Cesar was able to match his values with job priorities to narrow down the roles he was most interested in pursuing.
He also identified the non-profit organizations that were more aligned with his values.
Cesar was now armed with a targeted list of organizations and a solid understanding of the role he would like to have at any of the non-profits he identified. He also had a new sense of hope with the creation of his ICP.
By being able to identify and hand-pick the organizations he wanted to work with, Cesar understood exactly what he was looking for and wasn't going to stop working until he got it.
REACH OUT TO ORGANIZATIONS
Cesar's final step was taking that list of organizations that he identified and reach out to them.
His goal was to establish a relationship with the right people in these organizations and let them know who he was and what he could offer them.
Cesar used the HTYC script resources and tailored them to fit his needs to bypass a lot of gatekeepers within his top organizations.
I HAVE TO ACTUALLY DO SOMETHING PROACTIVE AND PRACTICAL TO GET TO THE DECISION MAKER.

CESAR PONCE DE LEON
He implemented the "Relationships Before Resumes" method of developing and fostering a relationship with one of executives of his top organization.
What is the Relationship Before Resumes method?
It's the process in which you:
Establish yourself with the important people at an organization
Personalize the relationship you develop by digging deeper than asking for a job
Give love, to get love
Most of the time, the way you stand out in a sea of job applicants is by being human.
Cesar quickly discovered that the one thing that people want to see more than your skills is your character.
When you show genuine interest in someone's life outside of work, they are more inclined to remember you for that and keep you in mind for things that come up in the future.
That is exactly how Cesar was able to differentiate himself from the rest of the job hunters.
IF I LET MY EMOTION DRIVE ME THROUGH THIS PROCESS, THEN I'M NOT GOING TO GET ANYWHERE.

CESAR PONCE DE LEON
Today, Cesar is four months into his job at the #1 non-profit organization that he had his eye on.
That's not to say that's just because he got lucky.
He put in the work.
He developed a relationship with key people at the organization that best fit his values. He volunteered at the organization to showcase his skills. He was given project after project, and finally once a position opened up. He was the first person they called.
He followed the process and not once did he try and rush through to land any job he was able to get.
In fact, during the process, Cesar received another job offer, but had to refuse as he was already working along his process and developing a bond with the executive at the organization that he now works for.
He didn't even blink an eye when he turned down that other job offer. With his work in determining his strengths, realizing his values, and creating his Ideal Career Profile, Cesar fully understood himself well enough that he knew EXACTLY what he was working towards and why he was doing it.
His ICP helped him identify and guide him to the career that was ideal for him right now.
Cesar's story demonstrates how overcoming your fears, hard work, tenacity, and resilience pays off.
It wasn't an easy journey to switch career from one industry to another, but it is possible.
If you are willing to overcome your fears and accept your next career goal challenges, with a little help and guidance you can happen to your career, too.
You can find more information on our Career Change Bootcamp here. If you're interested in more CCB success stories, check out Sarah Hawkins and Tanya Malcom Revell.
DOWNLOAD THE TRANSCRIPT TO THE EPISODE NOW
Scott Barlow: Welcome back to the Happen To Your Career podcast. I am so incredibly, ridiculously, and empathetically excited today because it's not a normal day on Happen To Your Career. I have with us a person that let us participate in their journey as they were making the change. It hasn't been a perfectly easy change but he's done such a fantastic job of making it and working through it even when it was hard. I want to welcome Cesar. How are you?
Cesar Ponce De Leon: I'm doing excellent. Thank you for having me on your show Scott.
Scott Barlow: Absolutely. I am really excited you are here. You and I had the opportunity to work together as you were going through this. I'd love you to share what you do now.
Cesar Ponce De Leon: Absolutely. I used to work in the legal industry and now I work in the nonprofit industry for a nonprofit that helps people change their lives.
Scott Barlow: That is super cool.
Cesar Ponce De Leon: It helps them become another person.
Scott Barlow: Just like you said it hasn't always been the case. and it's recent. How long have you been in the new role?
Cesar Ponce De Leon: It's been four months.
Scott Barlow: Four months already?!
Cesar Ponce De Leon: Yes.
Scott Barlow: Congratulations. That is cool. Prior to that four months with your new organization. I know you have been ecstatic because you've sent me several emails letting me know. It hasn't always been like that. There are times looking at your past and start of your career where you haven't always loved it.
Cesar Ponce De Leon: There were ups and downs. Before I changed I was in the legal industry for eight years as a paralegal. I wanted to go to law school but realized it wasn't what I wanted to do. I needed to decide what to do. In that process you think you will rock the world but you realize it isn't easy and start looking for help. That is what I did. I landed in Happen To Your Career.
Scott Barlow: Absolutely we will talk about that. You mentioned law school, what made you realize it wouldn't be good for you?
Cesar Ponce De Leon: For me it was intentions. To understand what got me there we need to go through the beginning. I landed at the job because I needed cash.
Scott Barlow: Verifiable reason.
Cesar Ponce De Leon: I started as a legal assistant at a law firm and moved to paralegal and office management. The reason was I needed the money to pay my bills. I landed in the legal industry for that reason. For the first months it was a struggle because of learning intakes and a variety of things. I did that. It was hard, in my mindset I thought I needed to persist because quitting was not an option. Once I learned the duties in my position I saw something interesting. My boss was making lots of money and successfully. It was powerful. To tell someone you are a lawyer people automatically respect you. I've seen that and craved it.
Scott Barlow: Isn't that funny we have so many associations with titles and positions. Lawyers is one of them. What is cool you realized that was a part of it you craved then. Why do you think that was?
Cesar Ponce De Leon: At that point in my life I wanted people to respect me and to know that if I went somewhere or did something that the title would come with me and people would like it.
Scott Barlow: The lawyer has entered the room.
Cesar Ponce De Leon: Exactly. That was the equation part of it. I think it happens to a lot of law school students. I don't want to overgeneralize but I think a lot of students see the hollywood side of law. You will have this huge case, but when they come to the reality of the legal job and position, they are like Whoa! I didn't know that was what it was. At least for my position I was attracted to the power and security.
Then it changed because in my third year at the law firm I was transitioning from college to university and something interesting happened. I found my faith in God and that changed my perspective and motives to pursue law. I decided to get a degree in religious studies and in case I did go to law school I would get a liberal arts degree to be able to go into law school. In that process of studying religion and understanding my faith and value I realized that law was not worth pursuing. If my motives were powered by financials before can I do only it with law. My major realization was law may not be for me. It helped me change my views and values.
Scott Barlow: In what way? Values are something we spend a lot of time discussing on the show and with students. I know you know it but what caused the change and outlook?
Cesar Ponce De Leon: The changing factor for me, first was I didn't understand values until that moment. I looked at the basics and Happen To Your Career reinforced it. I thought that values were always the same and standards that I had to follow. For instance, everyone wants power and because everyone wants it I should too. What I realized with studying theology is asking who am I and what is it I really value? Am I just looking and chasing something false that may align to other people's values but not my core being. I realized that. In that process and understanding myself I continued to learn. I went through a lot of difficult times. Working for the law firm I was always fighting with industries to get great results for the client. For the first three years you get the energy but then your energy doesn't take it the same. Second, I guess part of my big issue is you work so hard to get good results for the law firm but your clients are still unhappy.
Scott Barlow: I remember talking to you about that. For you I think I remember that you identified you needed to be able to help people but have positive reinforcement and feedback for it to be fulfilling for you. It was oil and water a little bit. Is that right?
Cesar Ponce De Leon: Even with going to law school. I envisioned Cesar speaking to people. Arguing for the case and going for it. Later on I realized that helping people is something I want to do, but I want to actually help them change for the better. As opposed to the legal issue and process to solve the issue. I wanted to help them in another way which I am good at and influence and encourage people to help them grow. I realized that as a result of the why question. If I were to chase money and power and those things they are not bad. We need security and self-knowledge and not be naive. If you crave and tie those things but they don't fit with what you value you are chasing the wrong things.
Scott Barlow: What you were saying about values is interesting to me. I'm embedded in this everyday and we spend a lot of time teaching it. It's interesting to see it in action. It's most interesting where you made the progression from where initially you are looking at what everyone else is doing and what everyone else wants or thinks they want, so we should do the same. You went from that, which is why you are interested in law school, and by the way some people never get to that honesty, so kudos, but then you made the mental transition and looked at ways you wanted to help people and what was important to you and what aligned. I'm curious, what you began doing. How did that change your daily life after having those realizations?
Cesar Ponce De Leon: For me it was deciding what was making me happy. At the law firm I wasn't, I was fighting all the time, I had ungrateful clients even though you did hard work. I was doing a lot of case auditing and management. Which was okay for a point but not how I wanted to help people. The legal part is amazing. You help people through it but I guess I realized when I was honest with myself, maybe it wasn't power and money but the influence. How do I want to influence now? Is it in the courtroom fighting for clients, or is it with something I'm great at? That is where Happen To Your Career came helpful to me because it helped me define my strengths. What I'm good at and not just that. Happen To Your Career gives you the platform. I sought out confirmation from other people. Now I know my strengths. I don't know what true north is but I know kind of what it looks like.
Scott Barlow: First that is awesome and second what you mentioned is one of the things we will have people do through Career Change Bootcamp where you seek validation. They do it in specific ways. It sounds like you were hearing and getting the validations from other people.
Cesar Ponce De Leon: Yeah, that is what it was. People said you are this or that. These are your strengths. I was like whoa, it's crazy because with taking the process with Happen To Your Career I got the feedback and it was amazing to hear the confirmations. This is at the level of Happen To Your Career after I made the decision to go to Happen To Your Career. Before that I knew my thing was influencing and weighing pros and cons of staying in the law firm I decided to move on. I realized that law may not be exactly for me. After that I did research, personality tests, etc. I took them all.
Scott Barlow: I remember you emailing me and saying that.
Cesar Ponce De Leon: I went through Myer's-Briggs, Disc profile, you name it. Once I got the results now I'm going to start applying to every job I can. I applied in the conventional way: Indeed.com and all these websites and applying to everything. It actually was more frustrating because I wasn't getting responses. I only got like one interview. I wasn't prepared for it. They didn't call me back which was understandable. I spent most of my evenings applying to different jobs and got no results. That made me anxious and upset. I applied to all these jobs and doing all these things and getting no responses. It made me feel stuck. I lost confidence. I was starting to believe it of myself. Maybe I wasn't good enough. I started feeling stuck when reading the job descriptions, if you want to work for this position you need five to ten years of experience. I had just graduated from college two years ago.
Scott Barlow: It's fairly demoralizing. Even if you have a ton of experience it always seems like the role needs way much more. Why would you ask for that? I can totally do that. It's depressing.That is where you were before you came to us. You had got all the information and done the assessments. You went on the demoralizing sending applications train. Is that when you looked for help?
Cesar Ponce De Leon: First and foremost, yes, but I realized I can't do this alone. I can't do this alone because one of my biggest fears was I worked in the legal industry for so long how could I not do it anymore. I've wasted eight years. How will I transition to a new career with no experience. How do I switch to a new job or industry with nothing to give. I think a lot of HTYCers are in that moment. Let me give you encouragement that it is only a mental thing. Once you pass it, which we discussed in bootcamp, you are able to do those things. You won't just wake up one day with no fear. One thing I did was do things with fear, I did them and it got me results.
Scott Barlow: That is a great point. It is so real and I think we all have this impression that I'm going to be able to do these things and be 100 percent confident and no fear or I'm not that type of person so I just can't. We don't allow for the inbetween. Which is what you just said. You are scared, it is scary, but you still have to do the things.
Cesar Ponce De Leon: People think if I stop being fearful now I will have no symptoms. It's like a scar. If you have one it won't be gone tomorrow. It will be there until it fully heals. Regardless you have to keep moving and using your arm and moving forward. I couldn't learn this at the moment. Going through it even if I was scared of calling companies I had to get it done.
Before we get to that the question was how I got to Happen To Your Career. At that mental barrier, it gave me no peace, anxiety, stress. At one point I felt like I was detached from society. My birthday last year I went to dinner and had to step away and go to the restroom because I was so afraid and paralyzed in the moment that I started feeling detached. When I saw those things in myself I realized I needed help. Staying stuck is causing my problems. It's affecting my help and I need to take a proactive step. I researched a few coaching programs. One day in my car, I searched for how to change careers and landed on your podcast. It was so amazing and a blessing I felt like you were real. You had very good knowledge of the equation. You knew what you were talking about. I felt like I could relate with you and the team and that was amazing. I needed to subscribe. Listening and listening. I thought I should communicate.
First I tell people if you are going through something you have to share your struggles. Don't keep them in. Most likely you won't take action or be proactive and it will delay your process. I needed to tell my problem to someone who had experience. I reached out to you with a long email and God bless you if you read the whole thing.
Scott Barlow: I read it all, twice.
Cesar Ponce De Leon: One of the things that got me more interested was you took the time. Anyone could say thank you for your email, I'll give you a call. You responded and broke it down in small segments and recorded a video explaining the situation just for me. It blew my mind. No one has done that before. It got me motivated. Scott is taking his time to really hear my problem, to understand, and offer solutions to help me transition to where I am and where I'd like to be. That is why I decided to sign up with Happen To Your Career to help me.
Scott Barlow: I sure appreciate that feedback. That means a lot to me. It is something we are very committed to doing in a variety of ways. We are committed to making this challenging process, sometimes it's more like hell than a process, but we want it to be personal because it is. I'm super excited you found us that way. We are having to hire more people because we get so many of those emails I'm finding hard to respond on my own and many of our other team members have been helping out. It's a cool problem to have as the company and podcast grows. I'm so glad you found it that way.
I'm curious though, you went through this, a year ago at your birthday dinner you felt detached. Now you've been in this role 4 months. What were the hardest parts in between and one of the most difficult parts in making the transition?
Cesar Ponce De Leon: Sure. I'll share some with you. One of them was overcoming fear. Even going through the process you get with Happen To Your Career you get through certain weeks when you have different tasks, which are amazing. When it's time to do the work calling hiring managers you still have the fear. You still have it. It pushes you to do other things. That was a challenge. Overcoming my fears. At one point I had to realize that if I let my emotion drive me I wouldn't get anywhere. I had say objectively, I need to take action and follow Scott's advice and be in communication to let him know what is going on. You did something great, you overcome fear with great. The good you have done is provide strategies to overcome hiccups I was going through.
For me, action. Once you realize what fear does you get unstuck. When I realized it was a problem I took action. you recommended going to the hiring manager or executives to understand the organization of get your foot in the door. In my mindset I thought you were crazy. They don't even respond to my resume on indeed. How will they take my call? It was the fear blocking me. Once I decided to do something proactive I was able to get to the decision-maker. You provided an amazing script. You provide everything and I am so thankful. I tailored the script and it generally got me the opportunity to bypass gatekeepers and get to decision-makers. That is how I got my job. I got to the decision maker; the COO. I let him know I was interested. I didn't know too much about the industry but I want to know and learn more. He didn't say get off. He said great and asked questions. What did I like about the company? How did I get to this decision? He asked me very deep questions and by God's grace I was able to answer. He started following up with me and giving me small projects and large projects then it ended in a job.
It was overcoming the fear and saying I'm going to call the higher ups. I'm going to get myself through it and talk to people that make the decisions.
Scott Barlow: So many people get stuck in those fears and I hear what you are saying. Once you got to action it helped with the fear. I'm curious what was an example of one thing that worked for you to take you from that place of they aren't returning my calls to making the calls and moving through the fear to get to the action. After you started seeing it was working but there is a gap in between. I know it's different for everyone but what worked for you to take action?
Cesar Ponce De Leon: First and foremost it was a process. It wasn't one thing. When we were going through the bootcamp we talked about relationships before resumes. In order to send a resume there is a step, before or after, that was select the companies you'd like to work for. Establish a relationship. To me it was how do I do that. If I send an application and they throw it away how do I stand out in a different and unconventional way. Based on your advice, I got their email address, phone number, and bypassed the gatekeeper. In that situation I attended to the nonprofit and I volunteered before, not as a high level volunteer, but I never knew who the executives were and had to find out and ask questions. Who is an executive? That is how I got to the COO who makes decisions. I had to introduce myself and build a relationship asking personal questions. We have a corporate mindset that we have to ask what do you do. It's about personal love. You have to give love to get love. I mentioned that before for Happen To Your Career bootcamp. For you to receive love you have to give it. It is authentic. You don't just say I love you help me please. You have to work to get it in return. I established a relationship, asked how they were. I established a friendship.
It was an organization I loved the most and needed to prioritize. I told the person, listen I've been attending and coming to this organization and volunteered but I really love it and love what you do to help people and that you are genuinely caring for people. I am interested in that and I don't know how it will happen but I'm available. I didn't say I'm looking for a position, but I'm available for what you need. For some people that is hard. Especially if a person goes up the ladder and reach a certain level you have to realize you may need to step down the ladder to get back up in the right field. Not a lot of people are willing to accept that. That question does that sometimes. It brings you down to get you back up in the right field.
I told the person, whatever you need, I'm here and available. He didn't dismiss me. He said really thank you so much. We kept in touch. I told you I was going on vacation to Middle East. I intentionally thought of him and I got him a small souvenir that was meaningful based on our conversations. When I came back I said I went to the Middle East and got you a gift. It came from listening to him. He was thankful and started following up and giving me small projects. He told me that even though I said I was interested and had volunteered he still didn't know me, so we would work on projects together. What I didn't know before was he was getting to see my character. A lot of companies look at your strength and your character. Character means a lot. A lot of people see the 20% top of the iceberg and not the 80% underneath, which is hard work. That hard work is character. If you have that to be successful you will be. That is what they were trying to see.
You remember I volunteered for three or four months and at one point I was like I'm going to dump the truck. I was getting drained. It was the persistence of being available for anything, for any opportunity. When people say what did you do in those five months, I did everything. One day they had me direct traffic outside. I asked how to help and they sent me out with orange sticks. I was like you have to be kidding me. It's cold and I'm directing traffic. I thought I was meant for more. It was at that moment I had a realization that maybe one of my issues was pride. To be able to succeed I needed to be more humble in the tasks given to me. That was a big turning point. After that even if I was washing dishes I would do it even with the optimism that I'm doing something great. Even if it doesn't work out, I fought for something that was meaningful beyond yourself. I had to realize I needed to be optimistic that a better opportunity would come despite the outcome.
Scott Barlow: What is cool about that is your point about fighting for something meaningful to you. I've seen so many succeed and people that don't get close to opportunities because they were or weren't willing to fight. That looks different for different people. I think that's cool but the other side I would want to clarify because I think there is danger that people will think they just need to volunteer or direct traffic. They would miss the point that you were willing to fight for something meaningful to you and that you were willing to spend the time and energy to build relationships with people you wanted to be around with.
Cesar Ponce De Leon: That is the heart behind the story. If you want something you have to be willing to accept whatever challenges come. Secondly to fight. if you are stuck and paralyzed and going through the process, which is not hard. There were times I wanted to quit and didn't follow the schedule. I want to clean my room because that looks more appealing than what I should be doing. Do you really want to get out of there? Will you do whatever it takes? That is the heart. You have to be willing. You don't have to direct traffic or anything. You have to be willing to accept challenges especially if you want in a big company or even to start your own business. There will be challenges and you have to be ready.
Scott Barlow: That is so cool. I am delighted, I don't use the word often, but delighted we got to have this conversation and you got to share your story with the HTYC audience. At the beginning you said that a little over a year ago you found the podcast and you were flipping through it and subscribed but just a year later you are on the podcast and have been in your role for four months. I appreciate you taking the time and opportunity to share it with us.
Cesar Ponce De Leon: I'm so excited right now. I never thought I'd be on your podcast. To be able to share my story. I'm in the catalyst now. I'm not in the perfect place.
Scott Barlow: I don't think anyone gets to the perfect place. It's a continual revision.
Cesar Ponce De Leon: Absolutely, but one thing HTYC did is affirm the values and strengths and what I'm looking for in this season. Obviously things change. Before I was about law school and power and your values change over time and depending on your convictions. What HTYC gave me was hope that I would be okay. It is possible to change from one organization to another.
One thing I was doing in the process was buying a home with my family as well. There were some conflicts in the transaction. I got an offer as a marketing consultant for a large communications job. When I got the offer the manger told me we know you have zero experience, but we loved that we were able to relate with you and you are teachable. Other people had marketing degrees and masters, but we like your personality. That was mind blowing. Because of that process I turned it down. I was volunteering with the other organization which was my priority. It is possible to change industries even if you don't have the degree or major. Companies are looking for character, like teachability. Are you going to be able to learn, to tackle tasks and be okay with responsibilities? Are you willing to be molded for that position? That is another one.
Scott Barlow: That is amazing. You did share that with me and I forgot about it. Behind the scenes, one of the ways we measure success for our students and clients, is can we get people to the point where they can get job offers and also understand themselves to turn them down. That is something that has happened so many times when going through this process. It boggles my mind. That makes me happy because that's how we evaluate success. Awesome job and congratulations.
Cesar Ponce De Leon: Thank you and thank you for helping me. You and your team were a big part of it. I tell people that when you go through situations don't do it alone. Seek counsel from someone with experience. If you just listen to the radio show you think you can do it yourself and just get a little inspiration from Scott. Call him. He works with strategies to help you succeed. He will hear you and go through the process.
Scott Barlow: I very much appreciate that and I'm glad you trusted us to tag along for the ride and help through that process. Thank you so much for taking the time to share your story. It is super cool and will make my entire rest of the day.
Cesar Ponce De Leon: This makes my day by the way. I love helping you. Thank you for helping me. I love to keep in contact with you. Every Time there is a transition I know who to contact. I will keep you on speed dial.
Sign up to receive email updates
Enter your name and email address below and I'll send you periodic updates about the podcast.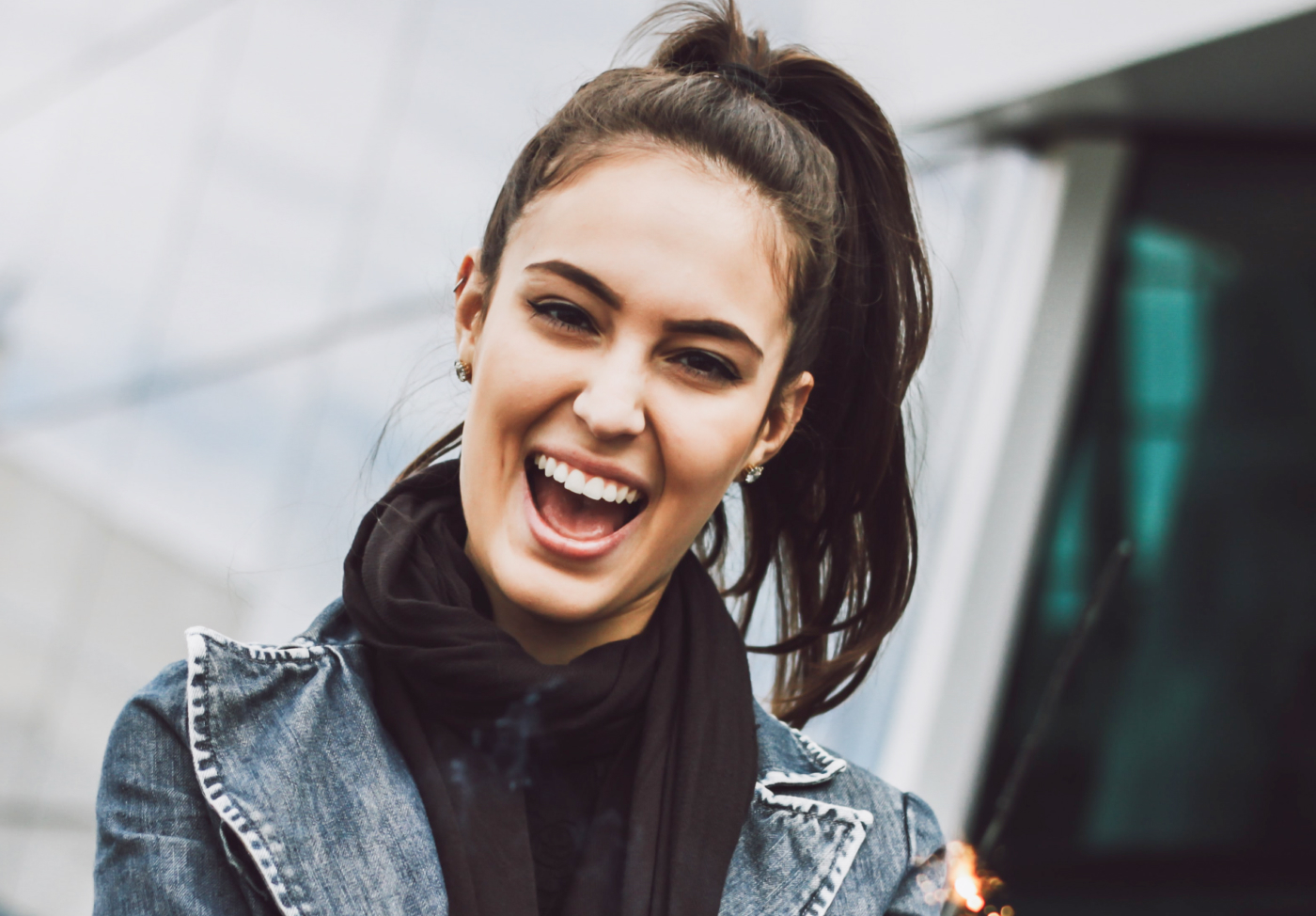 Ready for Career Happiness?
What Career Fits You?
Finally figure out what you should be doing for work
Join our 8-day "Mini-Course" to figure it out. It's free!