"Donde esta la biblioteca?"
When's the last time you took a trip to the library? Many of us tore through books as children, but as jobs and obligations came with adulthood, we began abandoning this pastime. Besides the busyness we build around ourselves, today's world of mindlessly watching Hulu and Netflix often pushes reading lists to the backburner.
If you're looking for a new career, it's time to reverse any non-reading trends in your life. There are many career development books that can expedite your career change process. Instead of sending you out to read every career advice book ever written, I want to tell you about the top 9 career development books available right now.
WHY SHOULD I READ CAREER DEVELOPMENT BOOKS?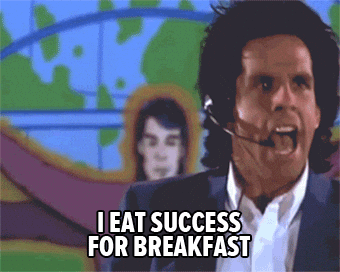 My team and I often chat about full immersion. This strategy involves surrounding yourself with reminders, motivators, a support group—basically anything that keeps you feeling challenged and championed as you move toward your goal. In the past, we've shown you how full immersion helped Linnea jump four titles at once and how it helped me pay off $138,000 worth of debt. Following a full immersion strategy that incorporates books on career change can help you achieve your own success more quickly, too. The best career development books will not only provide practical tips and perspective, but they will also keep you motivated and focused on advancement toward your goal.
WHAT MAKES A GOOD CAREER DEVELOPMENT BOOK?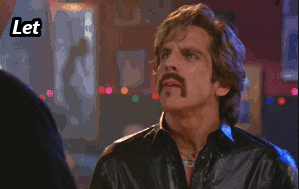 As you shop on Amazon.com, walk into brick-and-mortar bookstores, and visit audible.com for the best books for your career change, you will probably wonder how to identify the good career books from the bad.My best piece of advice? Get recommendations. Some career development books are very straightforward with things you can implement immediately on your resume, LinkedIn, or employer communication. Others share higher level networking tips and psychological tricks for deepening relationships quickly and genuinely. Some may provide practical advice for things indirectly connected to your career search like learning how to market yourself, how to better manage your money, or how to accomplish big dreams. And still, other career development books may simply be memoirs with keys to success that you can copycat.
THE 9 BEST CAREER DEVELOPMENT BOOKS AVAILABLE NOW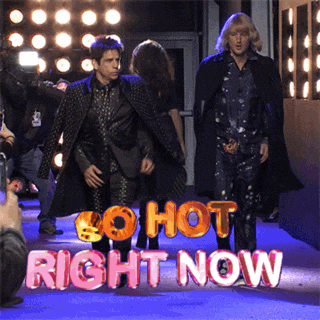 Recently, HTYC career coach Kelly and I chatted about our personal favorites on the career bookshelf. We made a list of our top 9 career development books. Keep reading for the list and summaries, or click play on the podcast player below to hear our conversation.
1. Becoming
Author: Michelle Obama
Why You'll Love It: Michelle's book is equal parts career guide, parent guide, and how to be a good human guide. She's shared her life story with candor and hope, and along the way you learn networking tips through osmosis. Many of the actions Michelle takes as she pivots in her career mimic the tips we give clients.
2. Weird in a World That's Not: A Career Guide for Misfits, F*ckups, and Failures
Author: Jennifer Romolini
Why You'll Love It: Although many career development books lean either the dry, bulleted advice route or toward a compelling story that's missing actionable steps, Romolini has crafted a book that combines the two. She leaves out the bizspeak buzzwords and instead tells her story in an empathetic and no-nonsense way. Her warmth and humor shine alongside her admissions to big mistakes and celebrations of big successes. Ultimately, she gives you permission to be a human who makes mistakes, has feelings, and learns a lot on the way to career happiness. To quote the back cover, "Weird in a World That's Not will help you tap into your inner tenacity and find your path, no matter how offbeat you are."
3. The New Rules of Work: The Modern Playbook for Navigating Your Career
Author: Alexandra Cavoulacos and Kathryn Minshew
Why You'll Love It: Written by the President and CEO of The Muse, The New Rules of Work provides tips for the entire course of a career, from identifying your path, to using tactics to receiving and negotiating the job offer, to learning how to navigate the everyday work environment and advancing up the ladder. What the book lacks in depth it makes up for in breadth of career conversations. The content includes great practical pieces like helpful graphs and email samples. (Kathryn was on our podcast last year. You can listen to that episode here.)
Author: Emilie Wapnick
Why You'll Love It: Emilie discusses the concept of the multipotentialite, a situation we find many of our clients in. Wondering what a multipotentialite is? To quote Emilie, "Having a lot of different interests, projects and curiosities doesn't make you a "jack-of-all-trades, master of none." Your endless curiosity doesn't mean you are broken or flaky. What you are is a multipotentialite: someone with many interests and creative pursuits. And that is actually your biggest strength." This book gives you permission to do what you want, even if it's 5 different things taking place at the same time. (You can listen to our interview with Emilie here.)
5. Drive
Author: Daniel Pink
Why You'll Love It: Drive restructures the way we think about motivation and purpose, including the levers that impact those ideas. Daniel presents scientific research to help you understand your own personal motivations better in a way that leads to increased success in your career and life. (Listen to Daniel on the HTYC podcast by clicking here.)
Author: Dave Ramsey
Why You'll Love It: Although this isn't your typical career development book, money management is essential for every person, no matter their job situation. Dave shows you how to make your money work for you, which in turn, provides you with better opportunities. His plan helps you eliminate debt and worries. When this happens, you'll find renewed energy for life and work. We all know we should create savings, but Dave actually teaches you how to successfully do that.
7. Purple Cow
Author: Seth Godin
Why You'll Love It: This nontraditional career advice book forces you to look at the world through a very different lens. While its purpose seems to be about marketing, you could go in and replace every marketing word with career, and the concepts still play out perfectly. When you read Purple Cow, you'll learn how to make yourself stand out in a sea of plain vanilla.
8. Grit: The Power of Passion and Perseverance
Author: Angela Duckworth
Why You'll Love It: Angela says success isn't about being the most naturally talented or most intellectual person in the room. No, it's about something much more tangible and available to all of us—it's grit. She removes the fear that you'll never be good enough for what you want and instead helps you understand how to accomplish your wildest goals.
Author: Daniel Gilbert
Why You'll Love It: Daniel's dry, witty humor turns his research findings from graphs and charts into an easy and insightful read on the psychology of happiness. Focused primarily on humans' inability to accurately predict tomorrow, you'll close the book with a greater grasp on your own desires and happiness.
TWO HACKS TO READ ALL THE BEST CAREER DEVELOPMENT BOOKS IN A SHORT AMOUNT OF TIME
Now that you have the top career books to add to this year's reading list, you may be wondering how you'll ever make it through them all. Allow me the pleasure of introducing you to two hacks to help you speed through your list and still get maximum value out of the content.
Start listening to audiobooks on Audible.
Put away the idea that you have to be curled up on the couch on a rainy weekend in order to turn a few pages of a book. Instead, let the author read their own words to you while you work out, drive to work, or stand in line at a coffee shop. You can even adjust the speed the book is being read from a normal pace to a chipmunk-sounding speed read.
Spend money on your books.
I know, I know. That's not popular advice. Most people are searching for freebies in every direction, but if you really want to value your books, you need to have skin in the game. Your investment equals accountability. Trust me, you'll barrel through way more books that you pay for than those that are given to you.
To hear the audiobook version of this blog post (AKA the accompanying podcast episode), click the play button.
Scott Barlow: Welcome back to Happen to Your Career. This is Scott Anthony Barlow. I'm always excited, but I'm especially ecstatic today. Before we hit the record button I was telling our guest how much I've been looking forward to this conversation and every conversation we have. He is someone who has allowed us the privilege of participating in his journey along the way. He has done a nice job over the years and lately in developing his career and a business on the side. I wanted to share his story with you. Welcome Matt Toy.
Matt Toy: Hi Scott. I'm doing great. I'm also looking forward to this conversation. It's been awhile since I've heard your voice and interacted. It's great to be here.
Scott Barlow: It's been more than a few months. Four or five months. Give people an idea of what you do now. How do you tell people about that?
Matt Toy: Nowadays, the most exciting thing for me, is I have a few things going on in the yoga world. I teach Man Yoga: Yoga for men. It's a group of men that wouldn't normally go to yoga class and I teach them the foundation of yoga. It's helped me a lot over the years. I've started Instagram trying to do a re-education of what yoga really is; not just about your body but deeper. We do some events trying to teach and spread yoga. I'm a father and I co-own a bakery. Lots of things, busy, but life is full.
Scott Barlow: I know you haven't always co-owned a bakery or teaching yoga for men, or had participation in these businesses or always had a family. I know a bunch of your story because we've interacted for a couple years I think. How long has it been?
Matt Toy: It's been at least a year and half. The coaching program was six months which may have been six months ago, I'd have to look at my calendar.
Scott Barlow: Oh my goodness, at least 18 months and so much has changed for you in that time. I would love to go way back and learn the parts of the story that I don't know about. Where does this start for you, for your career?
Matt Toy: I'm sure like many of you, especially if you are a millennial, have read Four Hour Work Week by Tim Ferriss or heard about it. Way back, maybe in 2012, I was burnt out working a typical 9-5 job. Drudgery. My buddy says check out this book and it blows my mind. I need to do an online marketing business. For like three years I focused on this and kept failing, kept pivoting, and never committing to one thing. I never asked, do I want an online business? I found Scott through a Facebook group for a different online course. Ramit Sethi's Zero to Launch, basically a step-by-step process to create an online business. I saw a post you made and I thought I needed to connect with you. I had failed over and over again in three to four years of creating an online business. I had been working different jobs but not falling in love with any of them.
Scott Barlow: What were some of those jobs?
Matt Toy: I'm glad you asked. Out of college, where I got really burnt out, I was managing farmer's markets, logistical stuff. Being onsite two days a week was great because I was offsite interacting with people, but the remainder was office work - making sure the books were straight, farmers were showing up, that they knew the drill, and different tasks to organize a large events. The biggest market was 200 vendors. There were some perks. It's hip to be in the food scene especially in the bay area. The relationships with the CEO and co-workers weren't good not just mentally but emotionally and wore me out.
My buddy introduced me to Four Hour Work Week and I quit that job almost immediately. I was so pumped up with the concepts. I'm out of here! I started working for a bakery while still in school. Food is a huge part for me. Connection over a meal is a fantastic thing. I fell in love with the business but didn't see much room for growth. Still having a fantasy and hope that I will somehow make money online passively. I was more frustrated with my inability to grow in the bakery business and failing at all these new business ideas over and over again.
I worked landscaping for over a year. It was all over the place. Career-wise it's been a bunch of different things. The good thing is I gained a bunch of different skills, especially people skills and the ability to connect with different people. The farmers first, the bakery, and how to manage a team and connect with customers directly, and landscaping - how to interact with clients with huge budgets. Throughout this time, where yoga comes in was I continually did yoga and it saved me along the way. It kept me sane and with my long term girlfriend that is now my wife and kept me from pushing away friends and kept me out of depression when I kept failing at the businesses. Thinking, this isn't working what is wrong with me?
Scott Barlow: When did you start yoga?
Matt Toy: In College. Before I went to school my martial arts instructor told me I needed to do yoga because I was going to meet so many women. I didn't know what he was talking about then. Whatever. I took a yoga class whether or not it was for the women. I fell in love with the practice it was so challenging, hard, and subtle at the same time. I continued to practice. That was ten years ago. I've been doing it ever since.
Scott Barlow: You had yoga going on this entire time keeping you from tearing apart at the seams with these different jobs and different variations of the fantasy of what you thought you wanted for the online business. I'm curious where that evolved. Someplace in this you met your girlfriend now wife and traveled abroad. How does it all fit in?
 Matt Toy: There are a lot of layers. Career-wise I told you how that progressed. I was practicing yoga and trained to be a teacher in yoga. It's interesting. My life has been a pendulum of stuff I want to do in my core. When I sit in silence it's the stuff I want to really do with my life, the things no one else is telling me to do. One of those things is travel. I've traveled many times to Europe. I studied abroad there in college. I've been back almost every other year. I've been to Mexico, North Africa, and Southeast Asia. I've had travel experience and fell in love with the connection to people, learning new languages, the new cultures; all of that. It's always been part of it. It's the positive part of the pendulum. When I return home to the job I wasn't in love with that I couldn't contribute my gifts to it swung the other way. What skills do I have? There were a lot of questions. I would switch jobs, try something new and travel again and they pendulum would swing back to the growth phase.
Scott Barlow: That is an interesting way to put it. I've met a lot of people who have gone through it and never thought of it as a pendulum swinging back and forth. I'm curious on your thoughts on that going through it multiple times. It seems like when the pendulum swings one way its sweet but when it goes the other way it's not in alignment. For me, when I've had tastes of that, it didn't click for me. I thought I had to tolerate the one side to get to the other side. How do you think about that?
Matt Toy: The way I describe it it's not always positive or negative. It swings to one side where life is easy, you are in flow. There is a challenge. It was for me, what is my career or what business will I create online, do I want to marry my long-term girlfriend, do I want to have kids. These challenges. When faced with it you are forced to make a decision or stay where you are. If you make a decision you're moving if you stay where you are you are tolerating it even though it's painful. You learn a lesson that either you are taking action and changing your circumstances, or maybe I'm just sitting here, and maybe it's my emotional state and it doesn't feel good but I'm going to stick with it because it's what I've decided to do. It goes both ways and there is always a lesson no matter where it swings. Maybe in the moment it's uncomfortable, I really hate my job, I don't know what I'm doing, I don't know if I want to get married. There is a lesson in there to be learned it's just hard to see while you are in it.
To give you an example, with my wife, a few months before I proposed I was in a rough place. I didn't know what I was doing with my career, wasn't making much money, I felt like a loser. Then this thing clicked for me. I read a book called The Way of the Superior Man by David Deida. And it was a complete mind shift for me. The pendulum was on the negative side. I realized I wanted to marry this woman she is amazing and beautiful. All the other issues and problems I have don't exist. They are a creation of my mind. I went on a 500 mile pilgrimage by myself across northern Spain. Walking 500 miles over a month. I came back solid and strong knowing who I was and what I wanted to do. I wanted to marry this women. It was beautiful and amazing. It took a mental shift.
Scott Barlow: What was the name of the pilgrimage?
Matt Toy: It's called the Camino de Santiago. The way of St James in English. I'm not Catholic, my wife is. It was more of a soul searching, self-discovery thing.
Scott Barlow: What is the pathway?
Matt Toy: There are many pathways. One goes through Portugal. You probably saw some of the signs. Mine started in the border of France and Spain on the France Side, the northwestern part of France. You jump over the Pyrenees and continue through the Meseta of Spain, a high plateau, and eventually get into Galicia which is green rolling hills, just gorgeous, and finally you get to Santiago. There is a huge cathedral. It's an amazing experience for anyone who needs to take a vacation that is good for body, mind and soul. I actually wrote a book on it.
Scott Barlow: I was going to say didn't you write a guide for that. Small plug if you are going to take that. I know a great resource.
Matt Toy: It's called the Preparedness Guide for the Camino de Santiago. If you aren't an experienced hiker and do not know what gear to get it will be helpful. You can get it on Amazon.
Scott Barlow: That is awesome. I didn't realize that is where that came from. We had a conversation. I said I was going to Portugal and you told us about that journey but I didn't realize it sparked you coming back and marrying your now wife and everything else that happened. What happened from there?
Matt Toy: Think of the pendulum. I was at the center and it switched over to the positive side. I got married, took a two month honeymoon in Europe. Come back and I'm like "oh Shit" - love life is great, relationship fantastic - Career. I still have these different fantasies I can't let die of this online business. I started the landscaping job to make money, it paid really well. I wasn't coming home happy and energized. I tell people in my yoga class, I want you to be tired but energized at the same time. If you feel down emotionally it isn't working and we need to change something. It means you've done work but its good work. I wasn't getting that. I started searching again. I popped into Ramit's page and found you. I signed up for your coaching course. The main questions I needed answered were: what am I good at? What am I going to contribute? What will I make great money doing but do what I want and love to do in a way that I shine through the rest so my competition doesn't even compare to me because this is my niche or what I excel at? These people excel at other things and that is there market. I had been teaching yoga but I had never really considered it to be the thing that would satisfy all of it; which is funny and ridiculous.
Scott Barlow: In hindsight it kept you sane all these years and you kept coming back to it and you loved it. I remember having the conversation early on about yoga. And you were like no I don't really want to do that, but maybe.
Matt Toy: It's pretty ridiculous when you look back. I remember I asked some of my closest friends through a nice email to tell me my strengths and them to be completely honest, not just an ego boost. What would you say at my funeral? It's interesting because all the people said something about yoga. There was a distinct pattern and for some reason I just wouldn't see it. I think the fantasy of having the online business with the "freedom" was enticing and yet my story and path was this yoga one that I was failing to fully see and embrace it and own it. That's kind of a snapshot of what I was going through in the program. Do I do yoga, or coach?
Scott Barlow: What was that like because if I remember it took four or five months to circle back around and begin to be comfortable with that. What was it like on the inside?  I think people are going through that when they are interested in starting a business and I think we have a tendency to see what other people are doing and grab onto it and say it's for me. When we talked it was apparent you needed the personal interaction with people to have a minimal level of happiness and it didn't fit with the online business.
Matt Toy: I'm glad you asked. The short answer was it was horrible. I was waking up every day and wondering what am I going to do today. What are my goals? Waking up and feeling lost and analyzing over and over again and getting the same answers. Yoga wasn't part of the discussion in my head. It's looking outside of yourself and saying oh that looks cool that is exactly what I want to do. Like the Four Hour Work Week book that is exactly what I want to do. The risk is, let's say I did have a huge level of financial success doing online stuff, it would bring me some degree of satisfaction but at my core I need the personal touch. I need to be involved face to face with people. Over time it would have worn me out like every other job because it's not me. It was extremely painful because it's looking and asking over and over and analyzing until it came full circle; hey dummy yoga is the thing.
Scott Barlow: What caused you, and I know it was a series of events, now looking back, which is always obvious looking back on what career you should start, it becomes so obvious you question how you ignored it. What took place for you to stop pushing it to the side or ignoring it?
Matt Toy: That is a great question. A few things come to mind. I'm not sure there is one thing. The coaching course stopped and I felt like I didn't have anything to show for it. It was highly valuable to me but I felt I had little to show compared to the other people in the group. It made me want to take action. I did throughout the course which I think is the biggest thing. I got paid to coach one guy for a couple weeks. It was okay, because I thought I wanted to be a coach during the program. Or other things.
Once you start to take action you can cross things off the list. They are no longer hypothetical. I started doing research and connecting with these people and there was no interest and you can cross it off. I kept crossing things off the list because of my action. The course ended so I did what I did best, taught yoga, talk about yoga, have people look within and live deeper lives. Friends came up to me to ask me to teach them yoga. Basically it was like that until I realized that was what I needed to be doing. It was a variety of things.
The biggest lesson is to take action, do something. I remember you telling me it doesn't mean you will do that thing forever. You can change. I've changed multiple times. I was first just teaching men but now teach men and women. I recognize the pattern of people that come to me. They want strength, stillness, body and mind not just the flowery stuff. I wouldn't have gotten to this point without taking action. That is the biggest lesson. Take action. Do something.
Scott Barlow: That is super interesting for many reasons. Particularly as you were going through this and you were doing it with other people getting coaching at the same time. I didn't realize at that time that there was a comparison or feeling of pressure. That is interesting for me putting on my coach hat. We had some people doing really well and far along in bringing in money. I didn't realize that. The second thing is the work you were doing was something everyone needs to go through and it takes different amounts of time. I haven't found anybody that can put it on a particular track record to check of each step. For you that was going through and crossing things off the list that were in your head to make sure they weren't what you wanted to do. Everyone has to go through some variation of that for it to feel good about what you do choose. And settle into that market and feel like it is you. There is a question there somewhere. How do you think about that going through that process?
Matt Toy: I think you are right. Everyone has a different way going through that process and getting to the core of what they are here to do. It can be relationships, career or anything. What is interesting, and I didn't tell you, but anytime I would be calm or sit in stillness, my mind was whispering hey Matt, yoga is what you are supposed to be teaching. I'd get a rush of emotion, and not fleeting that this was my purpose but then my mind kicked in again.
Scott Barlow: Logic overriding the heart.
Matt Toy: Exactly. There is a balance of logic and heart. But that feeling of fulfillment and happiness that people want doesn't come from the mind. I had to listen and sometimes I couldn't. Let's say that logic is correct, let's create a list of possible things to take action. That is what I'm paying Scott for and he told me to do. I started crossing things off. I'm sure other people have other ways of challenging the mind and coming up with what you really want to do but for me I didn't have anything else to cross off. Let's do yoga.
Scott Barlow: I think that is good for a variety of ways. So many of us want to rush right to the thing. How do I get to the right thing, the right business, how do I choose correctly? It puts a ridiculous amount of pressure on us and when you look at it that way it defeats the purpose and you can't get to the thing and when you get there it will evolve. In your case, once you became okay with I need to stop ignoring this side what were the scariest parts of getting to your first clients and thinking of it from starting a business?
Matt Toy: That is a good question. It's my biggest fears. The biggest one was when I held my all male yoga class which I dubbed Male Yoga. Would anyone show up? I knew three to four guys would. I think fifteen guys showed up and that was minimal marketing. Mostly mouth to mouth and my network and their friends. It felt so good fifteen guys showed up to learn yoga. Most hadn't done it before. The fear was there but you have to keep going and act in the face of fear. It takes courage to run a business and take that first step from thought to reality.
Scott Barlow: That is interesting. That event I remember talking and emailing about. You were really apprehensive and didn't want to do it if I remember right.
Matt Toy: I don't think I did. What was interesting was after the course we were still in contact and also with people in the group and they were like you just need to do it. I was like fine I'll do it. I'll teach men yoga. I had a vision in my mind I wanted to do it but something was holding me back. I think it was the fear that no one would show up. Then it was that thought that if no one showed up I wasn't worthy or good enough. We internalize these things that are BS. I went through with it and it worked out. Just take action.
Scott Barlow: I think that is the theme here. I think without continually doing something about it. We designed experiments for you for lack of a better phrase to test the different markets and you went out there and learned they weren't what you wanted to do which was so cool. I heard you say failure. I think some people would look at those interactions as failures. But I don't. I'm proud of you for doing that. It escalates getting to a spot you feel really good about faster. If you hadn't done it how long do you think it would have taken?
Matt Toy: I don't even know how long. You can't put a time limit on it.
Scott Barlow: Would it have happened?
Matt Toy: I think that is the bigger question. And the answer is no. It wouldn't have. Things don't just manifest. You have to take action for it to come into play. That is why yoga is so great. You move your body and breath and take action, you find stillness and calm and things arise but you took action first. The same with your career. If you're stuck and trying to figure out your strengths go do the research. Those tests you had me go through were fantastic. Here are my strengths that makes sense. It gives you the confidence boost to take action and do something. I think that is the theme today. Just take action with whatever you have even if it's not the perfect idea or business plan.
Scott Barlow: That is super cool. I'm curious what advice would you give people that are in this same place as they are going through this, because you have a unique perspective on this one piece. Building business or changing a career or path of any kind is hard and taxing. What would you suggest with your expertise?
Matt Toy: One of the things that comes to mind is habits. What I loved about your course is the master schedule. Looking down and saying what does my schedule look like on a daily, weekly and monthly basis to see where I'm losing time and not being effective. Where am I sitting by myself thinking and analyzing and judging? That was helpful to look at and see when am I going to take action and growing a business am I still going to the gym and eat well and do yoga. You allocate time to all the things that keep the machine going and gas in the tank. The downfall or pitfall I've seen especially for younger people in their 20s or 30s is they get all hyped up and go full-fledged. Whether it is the right idea it doesn't matter. They go full-fledged and burn themselves out. They are kind of stuck. I think it's a learning process and okay but if it is to happen you have to take care of yourself. Sleep, nutrition, fruits and vegetables and for me yoga and moving my body. Don't lose the core principles while you build a business. It is challenging to build a business. There are a lot of unknowns and puts you in a frantic emotional state. The better you can get on your health and wellness the better. That will go back to the effectiveness and efficiency of how you run your business and the decisions you make.
Matt Toy: Yeah go to my website which is matthewatoy.com with two t's. You can book a class which would be the best thing. Come meet me and the group of guys or do a private if you aren't well versed in yoga. Follow me on Instagram that is easy to do @MatthewToyYoga. Those are the two best. Sign up and stay connected through email on the website.
Sign up to receive email updates
Enter your name and email address below and I'll send you periodic updates about the podcast.
Ready for Career Happiness?
What Career Fits You?
Finally figure out what you should be doing for work
Join our 8-day "Mini-Course" to figure it out. It's free!