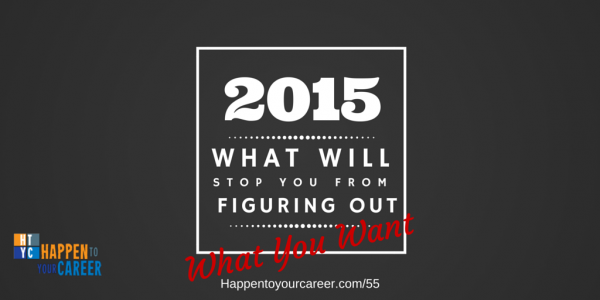 Most people won't ever figure out what makes them happy and what they want in their career.
I don't want you to be most people.
Here are three all-to-common reasons why people don't figure out what they want… and some things you can do right now to make a change.
In this episode you will learn:
Why you should commit to something even if it's not perfect (… and why it's still committing even if it's temporary)
Specific questions to ask yourself to understand what can make you happy in your career
Ways to determine something you are truly excited about
Links and Resources in this episode
Episode 26 What are your strengths- Part 1
Episode 27 What are your strengths- Part 2
Episode 28 What You Want… It's NOT what you think!
Episode 29 Do you know what YOU want in life?
Episode 31 Matching Opportunities with Wants
Episode 32  Make a Decision Already!
Also our FREE 8 day course that helps you figure out what you want and sets you up to make a decision! CLICK HERE TO FIND OUT MORE