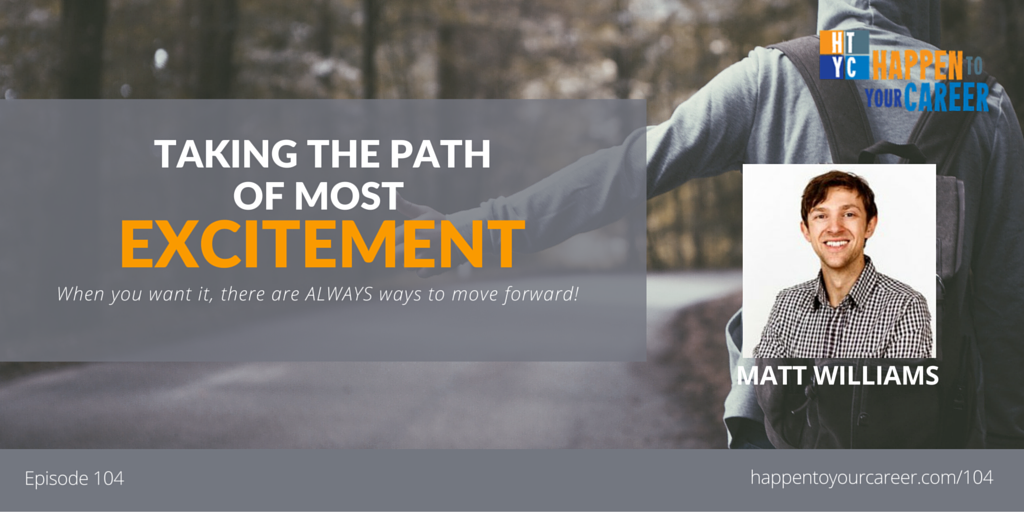 Enroll in our FREE 8-day 'Figure it Out' course to find the work that fits YOU!
About Matt Williams
Love traveling?  Want to find out how you can build a career around it?  This is definitely the interview you don't want to miss!  Matt has co-founded Brain Gain, a "vehicle for undergraduates and graduates to find career relevant positions abroad in startups and social enterprises in emerging economies."

Even if you haven't been bitten by the travel bug, you'll still get a lot out of this episode.
At each juncture in his career, Matt followed the path that most excited him. Early on, he admits it was more like leaping first, sorting out the details later. But, as he's grown older, he's been able to continue making the career moves that excite him, but with careful planning first. Matt shows us that if you want something badly enough, there's ALWAYS a way to get there!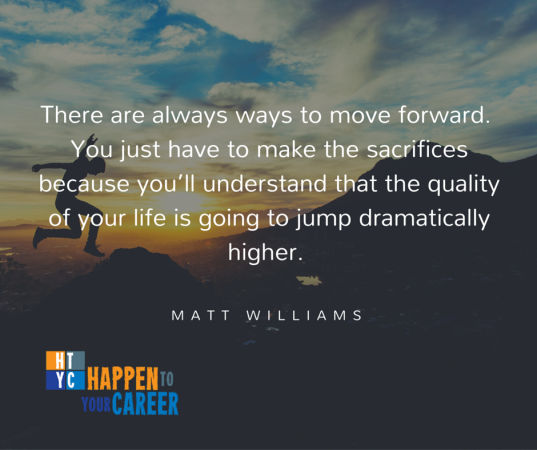 What You Will Learn
No matter where you are, there are ALWAYS ways to move forward if you know where you want to go and are willing to sacrifice to get there.
Find out how Matt was able to go from almost certainly becoming an HR professional in his home country to turning his travel bug into a successful international career.
How making decisions based on how excited you are about your options can actually take you where you want to go!
Relevant Links and Resources
For help finding work that fits you, try our free 8-day course!
Brain Gain – helping place young professionals in positions in emerging economies
Don't Quit Your Job to Travel, Quit it to Live – Matt's article on traveling with a goal
The Choice – article by Matt's Brain Gain co-founder, Troy Erstling on the choice between working or traveling or BOTH!
For more information on carving out a path that fits you, check out:
Also mentioned in the episode:
Dave's ESL Cafe – the "Internet meeting place for ESL + EFL teachers + students from around the world"
Get in touch with Matt!
Email: matt@braingain.co
Twitter: @teambraingain
Your turn!
Do you have the travel bug?  Where would you like to go?  What would you like to do?
Get in touch with us!
Email:  Scott@happentoyourcareer.com
Twitter: @htycbiz and @scottabarlow 
Love the show? 
Subscribe to the Happen to Your Career podcast:
Leave us a review and help us to reach more folks just like you and help them "Happen" to their careers!
Come join us over on Facebook in our Work You Love OneStop group! 
Get the support, information, and encouragement you need to move to work you'll love!
Want help finding the work that fits YOU?

Click to enroll in our FREE 8-day course!