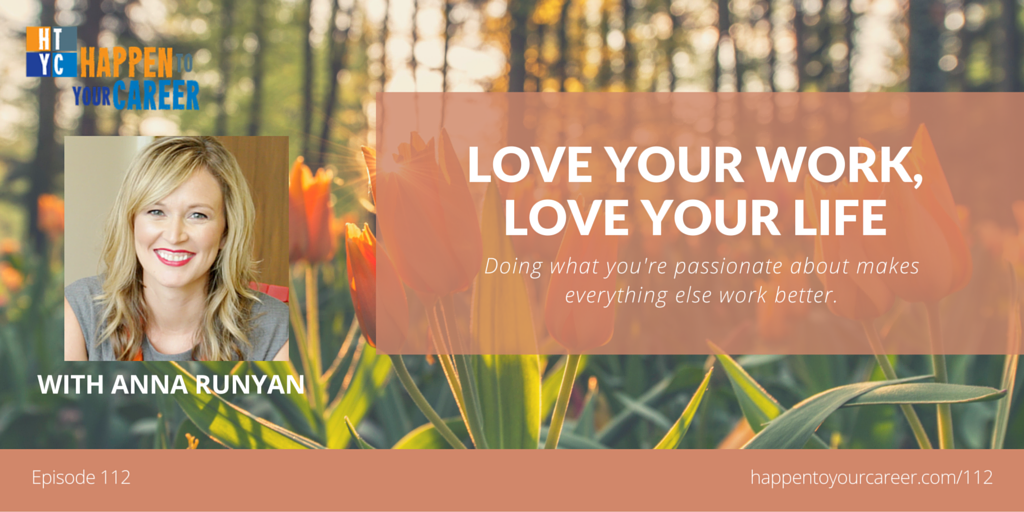 Enroll in our FREE 8-day video course to find the work that fits YOU!
About Anna Runyan
How would it feel to be working at something you are truly passionate about?
How would it impact the rest of your life?
Anna Runyan, founder of Classy Career Girl, named one of the 35 most influential career sites of 2014 by Forbes Magazine, takes us step-by-step through her transition from corporate consultant with a blogging hobby to running a full-time business doing what she loves, helping women to find and launch their dream careers or businesses!
Anna was kind enough to make two of her signature training workshops available to HTYC listeners:
If you are interested in changing careers, you can sign up for her free virtual workshop designed to help you determine your calling and ideal career fit.
If you are ready get started doing your own thing, you'll want to register for her free training on how to plan your exit from the corporate rat race and start a business!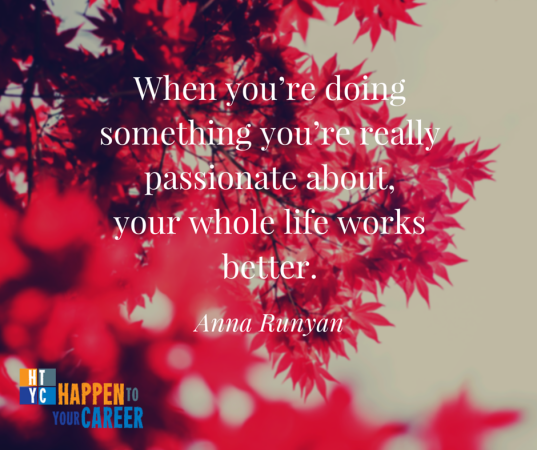 What You Will Learn
How you can start your own "networking challenge" to kickstart a business or new career!
How mentorship and coaching can accelerate your transition to work you'll love!
And if you're thinking about starting an online business, you will get the full scoop on how Anna took her blogging hobby to full-time business designed to fit her life.
Relevant Links and Resources
For help finding work that fits you, register for our free 8-day video course!
For more information on finding the work that fits the life you want:
Get in touch with Anna!
Twitter: @ClassyCareer
Facebook: Classy Career Girl
Whether you're looking to move into a new career or whether you're ready to step out on your own and start a business, Anna has a training to fit your needs.
In her FREE Love Your Career 2.0 virtual workshop, you'll learn how to finally get yourself out of the job search cycle!  If you've been feeling stuck trying to figure out what your next step should be, fighting off feelings of not being good enough, or if you're just plain frustrated with your job search, this is the training for you.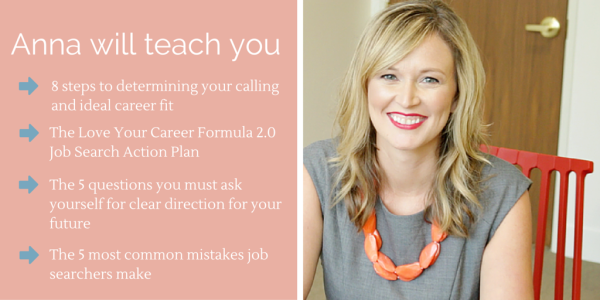 Are you ready to be your own boss?  Anna's FREE Corporate Rescue Plan workshop will show you how you can ditch your day job and build a business that's right for you.  Learn how to avoid the biggest mistakes people make when they make the leap from a day job to their own business.  Find out about little known (yet easy) strategies you can use to work less and make more!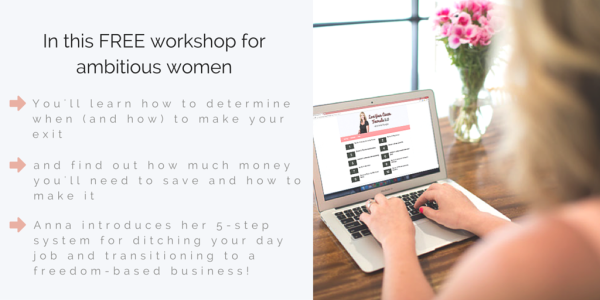 Get in touch with us!
Email:  Scott@happentoyourcareer.com
Twitter: @htycbiz and @scottabarlow 
Love the show? 
Subscribe to the Happen to Your Career podcast:
Leave us a review and help us to reach more folks just like you and help them "Happen" to their careers!
Come join us over on Facebook in our Work You Love OneStop group! 
Get the support, information, and encouragement you need to move to work you'll love!
Want help finding the work that fits YOU?

Click to enroll in our FREE 8-day course!