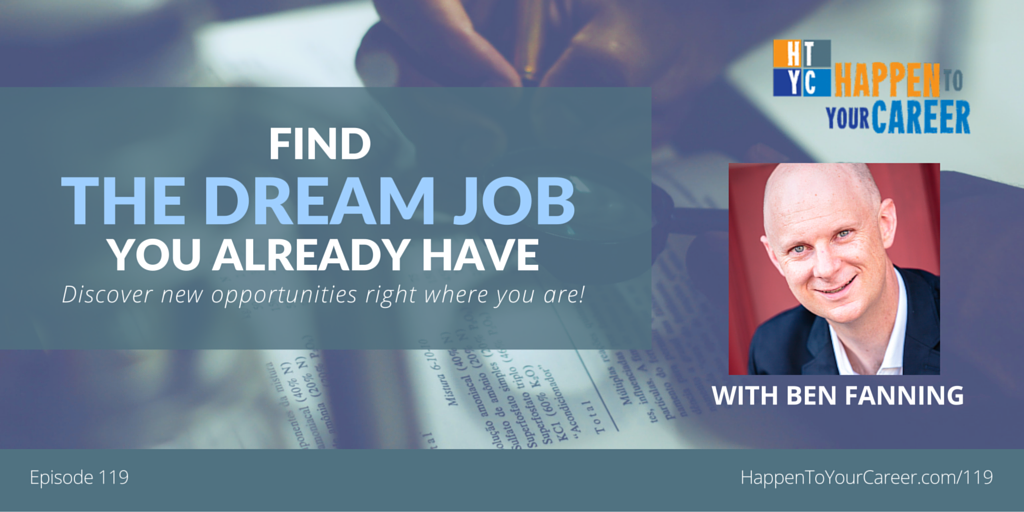 Enroll in our FREE 8-day video course to find the work that fits YOU!
About Ben Fanning
Are you ready to quit your job?  
Well, before you do, you're going to want to hear what Ben Fanning, author of The Quit Alternative, has to say.  
Ben believes that sometimes your Dream Job is hiding right under your nose and it's up to YOU to find it!  Sometimes, a job description (if you can find yours) is more flexible than you think and the opportunity to design the job to fit your unique skills and strengths is more available than you might believe!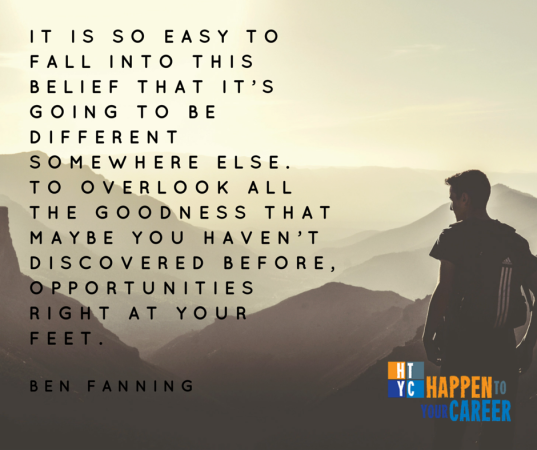 What You Will Learn
Why quitting might not actually be the right solution for you.  

How to identify clues about the work that you're best suited for

And why it's so important to learn to say "no" at work.
Relevant Links and Resources
For help finding work that fits you, register for our free 8-day video course!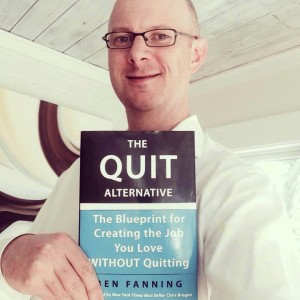 The Quit Alternative: The Blueprint for Creating the Job You Love WITHOUT Quitting
For more info on finding the work that fits you:
For more information on getting what you want from your job:
Get in touch with Ben!
Twitter:  @BenFanning1
Get in touch with us!
Email:  Scott@happentoyourcareer.com
Twitter: @htycbiz and @scottabarlow 
Love the show? 
Subscribe to the Happen to Your Career podcast:
Leave us a review and help us to reach more folks just like you and help them "Happen" to their careers!
Come join us over on Facebook in our Work You Love OneStop group! 
Get the support, information, and encouragement you need to move to work you'll love!
Want help finding the work that fits YOU?

Click to enroll in our FREE 8-day video course!