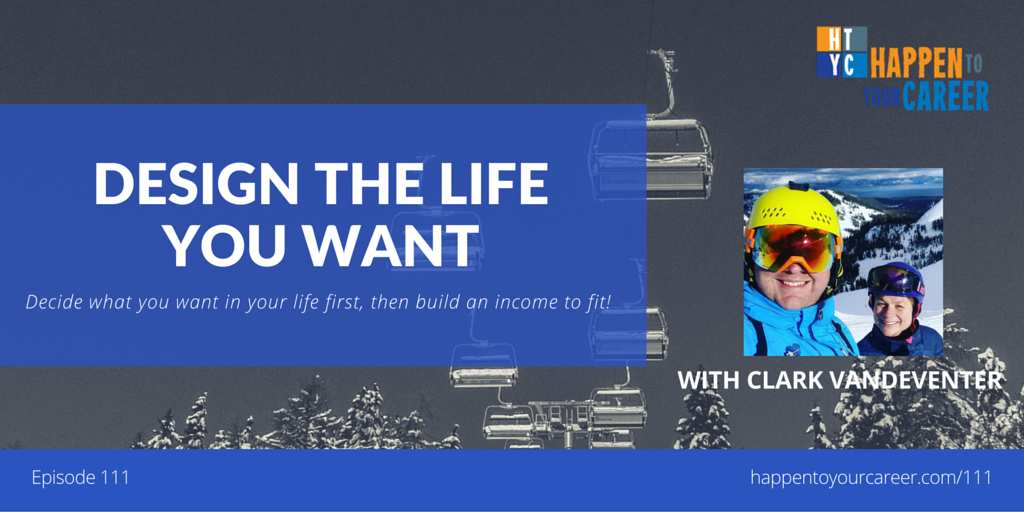 Enroll in our FREE 8-day video course to find the work that fits YOU!
About Clark Vandeventer
We're told to go to school, get a great job with the best salary possible, and then to build our lives accordingly.  But, what if we could turn this approach around?  
What if we designed our lives first and then went out and earned to support living the way we truly wanted?  Clark Vandeventer and his family have done just that.  If you've ever been curious about becoming location-independent, this is the episode for you!
At 26, Clark had a stable job making a great income, but he knew the trajectory he was on was not taking him where he wanted to go.  He quit his job and from there, has experienced some dramatic ups and downs – including running for Congress and moving his family into his in-laws' garage!
But, at this point, he and his family have managed to design their lives around what truly matters to them.  They've developed a system for generating income from diverse sources and have found a way to live on their own terms.
Clark is the author of the book, Unworking: Exit the Rat Race, Live Like a Millionaire, and Be Happy Now.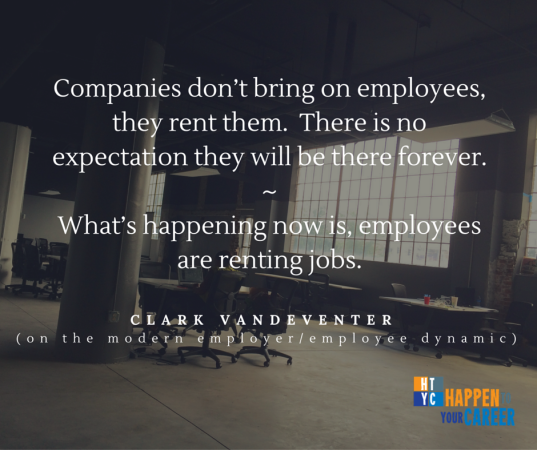 What You Will Learn
Why the approach most people take in building their lives and lifestyles around their salaries is actually backwards!

Interested in becoming location-independen? – Clark describes his family's "Patchwork Income" method that allows them the freedom to live life on their terms!

And hear Clark's tips on traveling the world with kids!
Relevant Links and Resources
For help finding work that fits you, try our free 8-day video course!
ClarkVand.com – Clark's home on the web
FamilyTrek.org – Learn more location independence, Patchwork Income, and follow Clark's family's adventures!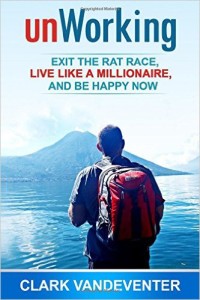 Unworking: Exit the Rat Race, Live Like a Millionaire, and Be Happy Now
For more information on finding the work that fits the life you want:
For more info on travel and location independent life:
HTYC 104 Taking the Path of Most Excitement with Matt Williams
Get in touch with Clark!
Twitter: @ClarkVand
Get in touch with us!
Email:  Scott@happentoyourcareer.com
Twitter: @htycbiz and @scottabarlow 
Love the show? 
Subscribe to the Happen to Your Career podcast:
Leave us a review and help us to reach more folks just like you and help them "Happen" to their careers!
Come join us over on Facebook in our Work You Love OneStop group! 
Get the support, information, and encouragement you need to move to work you'll love!
Want help finding the work that fits YOU?

Click to enroll in our FREE 8-day course!